Help Me Grow Tuolumne

Because your child's first 5 years are so important, we want to help you provide the best start for your child. Help Me Grow Tuolumne County is a no-cost service to families of young children, birth to age five.
We can:
Answer questions about your child's development and behavior.

Offer free developmental screenings.

Provide tips to support your child's development.

Connect you to local services, if your child needs extra support.
Call (209) 425-0551 or complete the online enrollment form.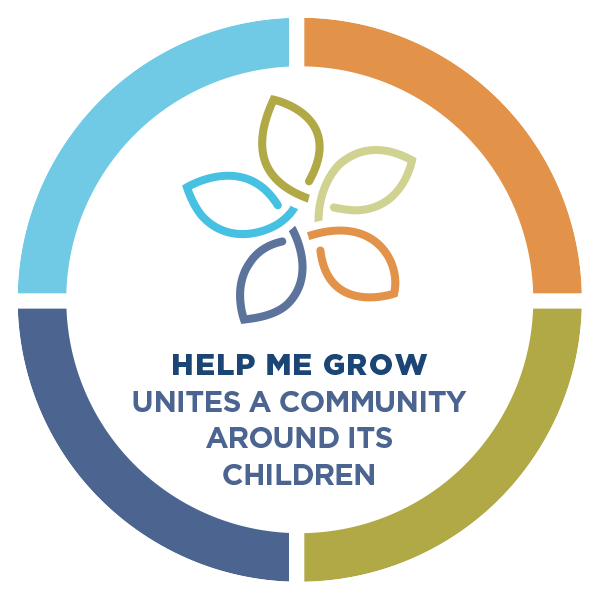 Celebrate milestones
Complete a developmental screening to learn more about how your child talks, listens, moves, plays, and problem solves. Check out our parent-completed questionnaire about development. Available in English and Spanish.
Haga clic aquí para español.
Assistance Request form
Visit this list of services we can connect you with.  One form gets you connected with any services you and your family may need, including food, housing, healthcare, childcare, and more.
how are you doing?
Caring for a young child is hard work and is easier when you are healthy and have the support you need.  Visit this page for available tools to help you monitor your health.

The Help Me Grow National Model
---
Help Me Grow Tuolumne County is an affiliate of the Help Me Grow National Center and a member of the Help Me Grow California network. Nationally, there are 99 Help Me Grow affiliates in 31 states. In California, 45 out of the 58 counties are planning or implementing a Help Me Grow system.
From Help Me Grow National's website: Help Me Grow is a system model that leverages and builds on existing resources within communities to develop and enhance a comprehensive approach to early childhood system-building. Successful implementation of the Help Me Grow model requires communities to identify existing resources, think creatively about how to make the most of existing opportunities, and build a coalition to work collaboratively toward a shared agenda.
There are four components of the Help Me Grow system model:
A Centralized Access Point assists families and professionals in connecting children to community resources that help them thrive.
Family & Community Outreach builds parent and provider understanding of healthy child development, supportive services available to families in the community, and how both are important to improving children's outcomes.
Child Health Care Provider Outreach supports early detection and intervention efforts and connects medical providers to community resources to best support families. When potential concerns are spotted early on, they can be easier to address.
Data Collection & Analysis supports evaluation, helps identify systemic gaps, bolsters advocacy efforts, and guides quality improvement.
Your help me grow journey begins now
Complete our enrollment form today to learn about your child's development, continue building on your parenting skills, and get the
necessary supports you need to be your best.