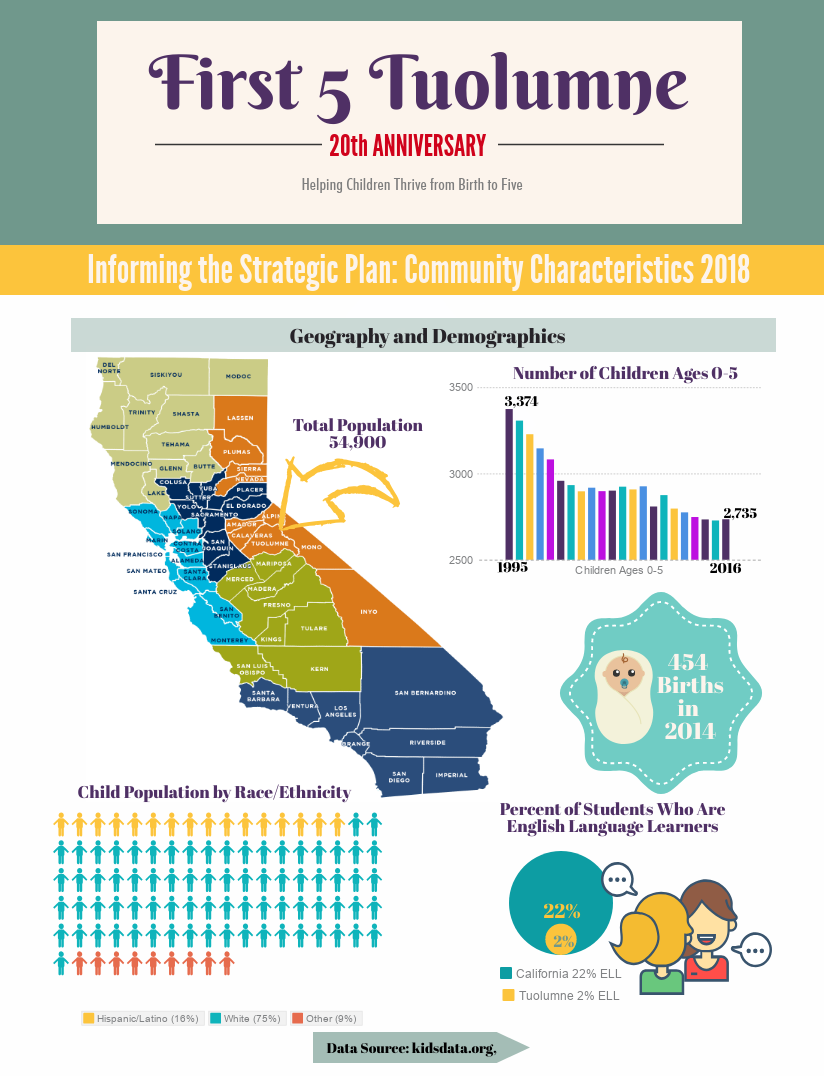 Every four years, the First 5 Commission comes together to look at the needs of the community and strategize on how it can best be served.  The Commission uses current data and input from community members.
Using Data to Guide Our Strategic Plan
Click the images below to review the data about our youngest children in Tuolumne County.